Honeywell Thor VM1 and VM3
The Thor is the best-in-class vehicle mount computer by Honeywell. Our customers love the Thor because it is rugged and able to withstand jostling from the forklift. It's rated to -22 degrees, so it works great in the freezer. The Thor is a great alternative to a handheld computer because it is mounted right to the vehicle and has a large screen for easy viewing. You can attach a corded or cordless scanner.
There are two Thor options: the VM1 has a touchscreen and a full physical keyboard. The VM3 has a 12" touchscreen, without a keyboard.
View the VM1 Specifications, and VM3 Specifications.
The Thor has unique features to improve workflow and ROI:
Field-replaceable front panel that let you quickly swap out the touch screen, keyboard, and defroster — without sending it in for service.
Quick-mount dock for moving the units from one forklift to another. You don't need a unit for every forklift — just the ones in use!
Ignition control keeps your vehicle battery alive by switching to a low power setting when not in use.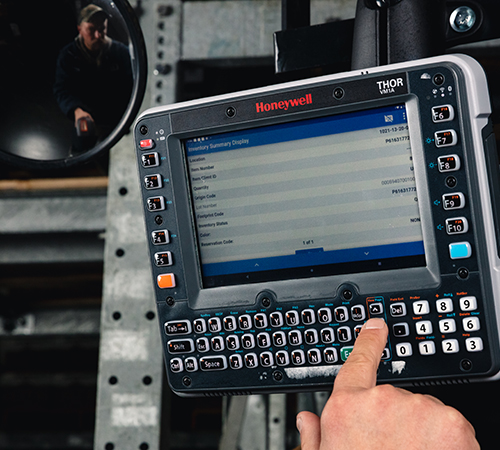 Additional Resources: