Designed to improve efficiency and boost productivity, Zebra mobile computers work as hard as you do! Built to endure even the most extreme conditions, Zebra handheld computers take mobility in asset and inventory management to a new level with contemporary and intuitive interfacing, a broad portfolio of accessories and innovative functionality, like multiple form factors for easier scanning, advanced long-range data capture and state-of-the-art bar code scanning. From the dock to the warehouse, this is technology you can count on. Everyday.
Experience the exceptional performance and sleek, ergonomic design of these featured Zebra mobile computers
MC9200
Ideal for Transportation, Retail, Manufacturing and Warehouse Management
Rugged mobility, flexibility, accuracy and intense power to last all day.
Choice of three operating systems.
Six interchangeable keypads.
Seven advanced scan engines.
Interchangeable accessories for cost-effective upgrades.
Expanded functionality with newly supported business applications.
Used for inventory management, replenishment, price verification, price management and asset management.
MC3300
Ideal for Retail, Manufacturing and Warehouse Management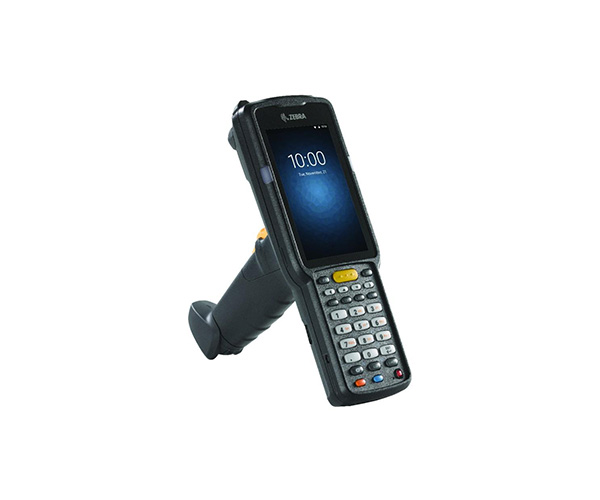 Pistol-grip turret with rotating head, designed for comfort and easy aim.
World-class data capture, as far away as 70 feet.
Capable of low and hi-impact scanning scenarios and increased picking rates.
Reliable scans of low, intermediate and long ranges.
Accurate capture multiple barcodes in one trigger pull.
Seamless migration to Android platform.
Used for backroom/warehouse management, price verification/updates, store receiving, picking and put-away, voice directed applications, yard management, inventory management and supply-line replenishment.
TC70/75 Series
Ideal for Retail, Manufacturing, Transportation and Field Mobility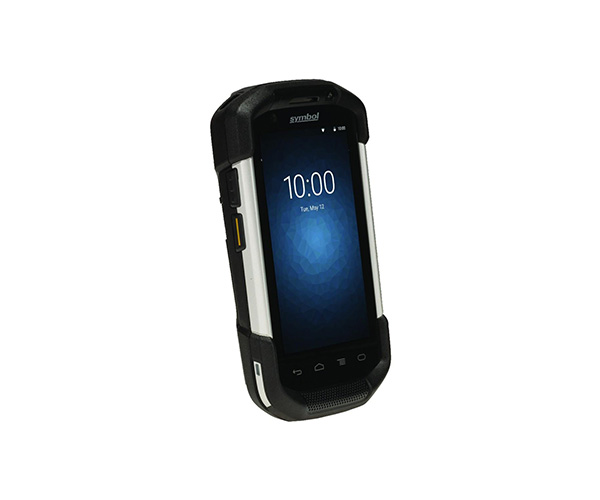 Rugged design for dependable, every-day use in the most demanding conditions.
Maximum data entry with flexible options of input: finger and gloved or finger and stylus.
Intelligent display automatically adjusts when data input methods change.
Crystal-clear audio, with up to four times the volume of smartphones and noise canceling technology.
Comprehensive audio provides Workforce Connect Push-to-Talk Express and Pro for immediate connection to workers in the field or office support.
Most advanced scan engine with longer range data capture.
Mobility DNA, a suite of mobility enabling applications.
Used for proof of delivery, asset management, invoicing, scheduling and price checks.
TC8000
Ideal for Retail, Manufacturing and Warehouse Management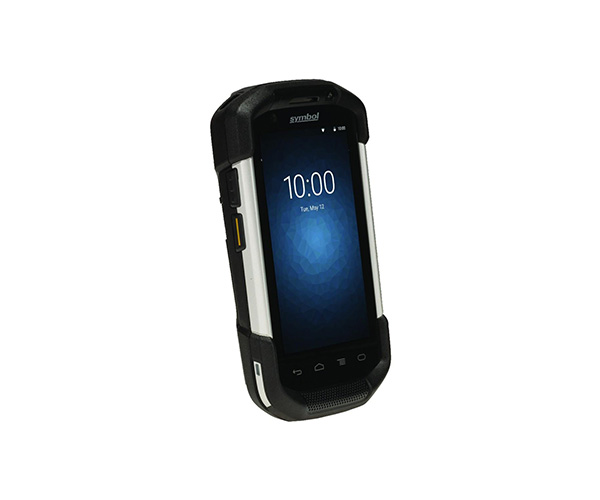 Increased productivity of 14% with minimized "tilt and verify" motion.
Adds an extra hour of productivity per worker, per day.
33% lighter design to minimize fatigue.
Transformation of legacy Terminal Emulation (TE) "green screens" into graphics based All-Touch TE screen.
All-Touch virtual keyboard enables typing up to 40% faster with 60% fewer errors.
Used for picking/put-away, replenishment, packing/shipping, inventory management and warehouse management.